Xiaomi Mi Band 8 is all set to unveil very soon featuring some much-required updates. bearing the model number M2239B1, the Xiaomi Mi Band 8 will compete against the ever-increasing competition from Honor and Realme in respective markets. The predecessor to Xiaomi Mi Band 7 is further going to solve the purpose with its advanced tech and design. below we have concluded the expected changes from the ongoing leaks, certifications, and rumors.
Must See: Xiaomi Smart Band 8 (M2239B1), and Xiaomi Watch S2 (M2207W1) arrive on TDRA confirming Global Launch
What will change in Xiaomi Mi Band 8?
There are various speculations in the wearable market about the upcoming Xiaomi Smart Band 8. As per recent leaks and certification hints, the Xiaomi Smart band 8 will feature a two-way de-attachable strap. It will ditch the previous wrapped-around strap which was the regime for Xiaomi Mi bands until Mi Band 7. however, the Xiaomi Mi band 7 Pro featured the two-way strap.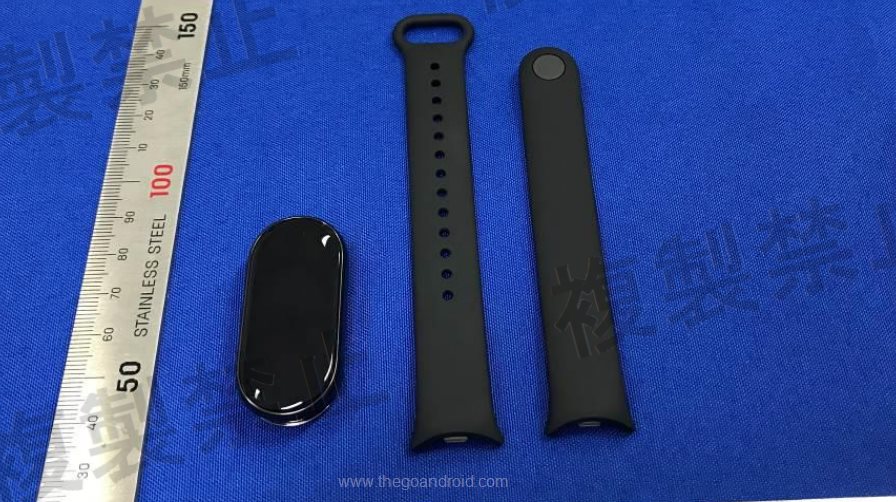 The sensor positioning has changed, which means there's a new biosensor coming on the Xiaomi Smart Band 8. Further, it is expected to come with Bluetooth 5.1. and a 3.87-volt battery.
Apart from the design changes, we expect the Xiaomi Smart Band 8 to Ship with the usual all-day heart rate sensor, SpO2 monitoring, sleep, and stress monitoring, etc. We could see at least up to 120 sports tracking modes, and thorough fitness details like VO2 max, recovery time, etc.
Will there be Xiaomi Mi Band 8 Pro or any other variant?
There could be some other variants of the Xiaomi Mi Band 8 also. As per MIIT China certification, there are also M2240B1 and M2241B1 models too, which could be the Xiaomi band 8 Pro or Xiaomi Band 8 NFC. However, these details are just confirmation of the model numbers and nothing else.
We expect the Xiaomi Mi Band 8 Pro to feature GPS like its previous variants. However, the NFC variant will feature NFC support and is expected to launch in some countries.
Release Date and Pricing for Xiaomi Mi Band 8?
Considering the previous launch dates of the Mi Band in the previous respective years. Then, Xiaomi could come up with the Xiaomi Mi Band 8 by the end of this quarter. The frequency of leaks, and certifications are hinting toward an imminent launch. If the launch gets delayed, then it could come by early summer.
Previous Launch dates of Mi bands
Xiaomi Mi Band – July 22, 2014
Xiaomi Mi Band 1S – November 7, 2015
Xiaomi Mi Band 2 – June 7, 2016
Xiaomi Mi Band 3 – May 31, 2018
Xiaomi Mi Band 4 – June 11, 2019
Xiaomi Mi Band 5 – June 11, 2020
Xiaomi Mi Band 6 – March 29, 2021
Xiaomi Mi Band 7: May 2022
Xiaomi Mi Band 7 Pro: June 2022
COmign to pricing, the previous generation – Mi band 7 was introduced for $60, and the Pro model was above $100. We expect the price to remain the same for the Xiaomi Mi Band 8 and Mi Band 8 pro models.
What do we expect Xiaomi Mi Band 8 should carry?
There are several features and enhancements that we would like Xiaomi to pass on Mi band 8. We expect the Mi Band 8 to feature GPS and NFC. However, there's a specific NFC model and GPS (Pro Model), but these features have become basic now. So, we expect NFC and GPS to feature on Mi Band 8 base variant.
Further, there are several things that Xiaomi could improve, ranging from better sleep monitoring to an improved Mi Fitness app for easy usability.
Comparison: Xiaomi Band 8 vs Xiaomi Band 7

Here's a comparison between Xiaomi Band 8 and Xiaomi Band 7 based on expected specifications.
| Feature | Xiaomi Mi Band 7 | Xiaomi Mi Band 8 |
| --- | --- | --- |
| Strap design | Wrapped-around | Two-way de-attachable |
| Biosensor | Previous model sensor | New biosensor |
| Bluetooth | 5.2 | 5.1 |
| Battery | 3.77-volt battery | 3.87-volt battery |
| Sports tracking modes | Up to 117 | Up to 120 |
| NFC variant | Yes, in some countries | Expected to launch |
| GPS variant | Yes, in the previous Pro model | Expected in the Pro model |
| Pricing | $60 | Similar to the previous generation |
| Expected features | – | Better sleep monitoring, improved Mi Fitness app, NFC and GPS in the base variant |
In conclusion, the Xiaomi Mi Band 8 is set to bring some exciting updates, including a two-way de-attachable strap and a new biosensor. We can also expect the usual features such as heart rate monitoring, SpO2 monitoring, and sports tracking modes. There could be other variants like the Xiaomi Mi Band 8 Pro and Xiaomi Band 8 NFC, which may feature GPS and NFC support, respectively. The launch date is expected to be by the end of this quarter, and pricing is likely to remain similar to the previous generation models. Overall, we hope Xiaomi will continue to improve the Mi Band series by adding more advanced features and enhancements to make it a more compelling wearable option.